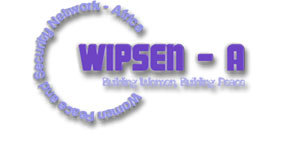 Friends of WIPSEN-A *
* Fiscal Sponsor: Fund for the City of New York.
121 Sixth Avenue
6th Floor
New York, NY 10013
http://www.wipsen-africa.org/

Your generous donation will help the Women Peace and Security Network Africa (WIPSEN-Africa) enable, enhance, and sustain African women's right to participation and leadership in fostering human security, sustainable peace, and development.





*

All donations made to Friends of WIPSEN-A will be sent to their fiscal agent Fund for the City of New York.